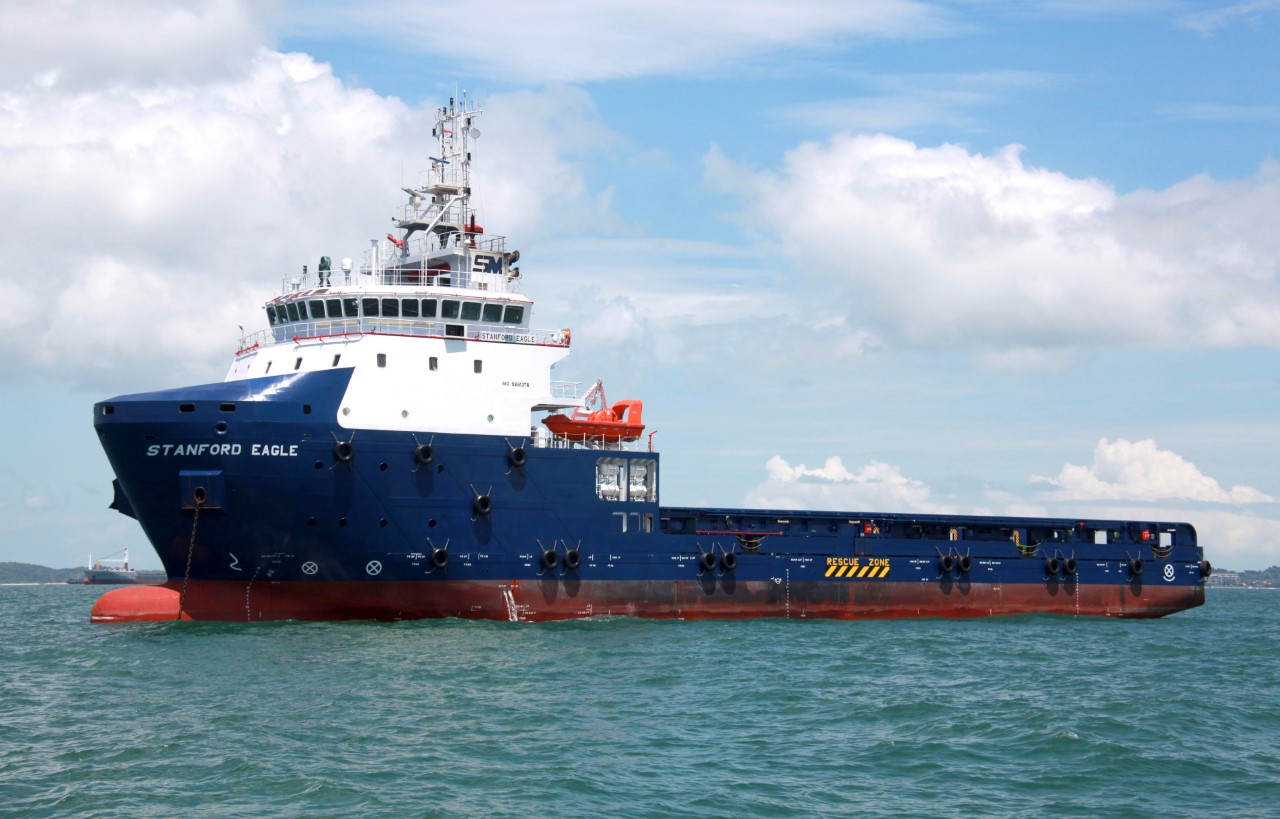 November 30, 2021
Shipping major SMG eyes growth after securing $45m financing
Stanford Marine Group appoints new board following the completion of a debt buyout by Shuaa Capital earlier this year
Stanford Marine Group (SMG), an offshore services major, has announced it has secured new bank financing to support its revitalised growth plans following the completion of a AED1.13 billion debt buyout by Shuaa Capital earlier this year.
Representing the first step on its path to growth, the company said it has secured financing of $45 million from National Bank of Fujairah (NBF), as well as appointed a new board of directors.
The NBF financing is structured as a bilateral facility for a period of approximately five years and will be used to support expansion opportunities arising in the offshore support vessel sector as well as to optimise SMG's capital structure, a statement said.
Newly appointed chairman, Saeed Al Hajeri, said: "Stanford Marine Group has undergone a significant restructuring and I am delighted to be joining the board to lead the next phase in the company's development.
"As a leader in the offshore support vessel sector, SMG is well placed to benefit from the opportunities for growth in the region and I look forward to helping the management deliver on SMG's full potential."
Elias Nassif, founder and group CEO of SMG, added: "Having secured our financial future with the debt buyout completed with Shuaa earlier this year, we are now looking ahead and focusing on our revitalised growth potential.
"The financing from NBF will be instrumental in expanding our operations in the region and enhancing our service offerings, as well as further strengthening our capital structure. The fact that we have access to this new financing, despite the economic challenges, is a reflection of our strong positioning in the marketplace."
In January, Shuaa successfully completed a discounted debt buyout of Stanford Marine Group's AED1.13 billion debt. The restructuring transaction helped retain more than 1,800 jobs and nearly $20 million worth of annual exports of vessels manufactured at the Grandweld shipyard's facility in Dubai Maritime City (pictured above).