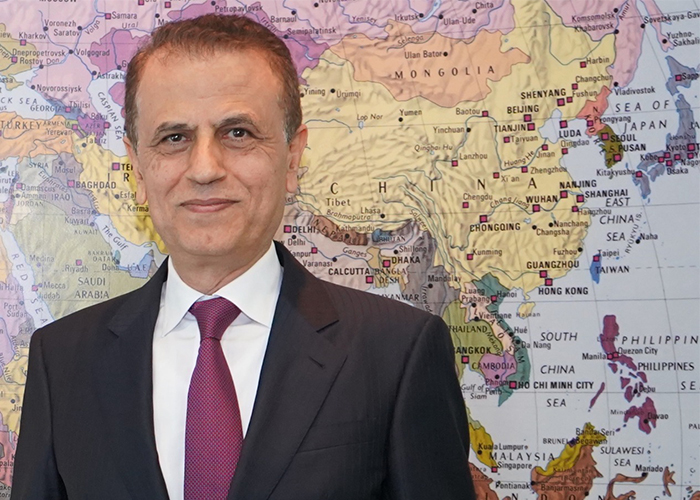 Message from our General Manager
In a time of continuous demand for energy and global trade, Grandweld continues to provide the marine industry with high-tech ships that serve worldwide offshore, ports and security operations. Over the last 3 decades, we have continued to provide shipbuilding, ship repair and engineering services to the marine industry; and with Grandweld's latest expansion in Dubai Maritime City, we aim to provide our clients with enhanced products and services using modern facilities within the heart of Dubai. It is our pleasure to welcome you to Grandweld Shipyards. In this website, we illustrate our newbuild portfolio, shipyard facilities, as well as extensive marine and engineering services to give you an inside look into our products and services. In conclusion, I would like to take this opportunity to thank our employees for their relentless efforts, and continuous contributions in developing Grandweld.
History Defines The Future
Our Values
Commitment to Quality, Health, Safety and Environment (QHSE). We are committed to QHSE in every aspect of our work.
Integrity
We are honest with ourselves, amongst each other, and with our clients as we understand the importance of trust and cooperation in any working relation.
Empowerment
We empower ourselves and our colleagues to fulfill a sense of inner responsibility and ownership; which translates into a culture of teamwork, achievement and innovation.
Passion and commitment
We are passionate towards our work and committed to fulfilling our mission.
Innovation
We continuously aim to develop our products and services.
Respect for all
While working in a multi-cultural environment, we respect each other and value each one's skills and contributions.
Teamwork
At Grandweld, we are one unit working in groups of collaborative teams to achieve common goals. Our unity keeps us focused and inspires us to innovate.
Mission
We develop long term relations with clients while delivering premium shipbuilding and ship repair products and services by harnessing our:
By doing that, we ensure our long-term growth, profitability and sustainability which manifests itself into the well-being of our staff.
Vision
To be the worldwide leader in shipbuilding and ship repair by providing our clients with state-of-the-art products and services through our network of marine specialists, advanced operations, and commitment to continuous development.
Stanford Marine Group
Headquartered in Dubai, Stanford Marine Group is comprised of Stanford Marine LLC, a company that operates an extensive fleet of Offshore Support Vessels in the Middle East, South East Asia and West Africa, and Grandweld Shipyards, a fully integrated shipyard providing shipbuilding, ship repair and engineering solutions for the offshore and marine industry.