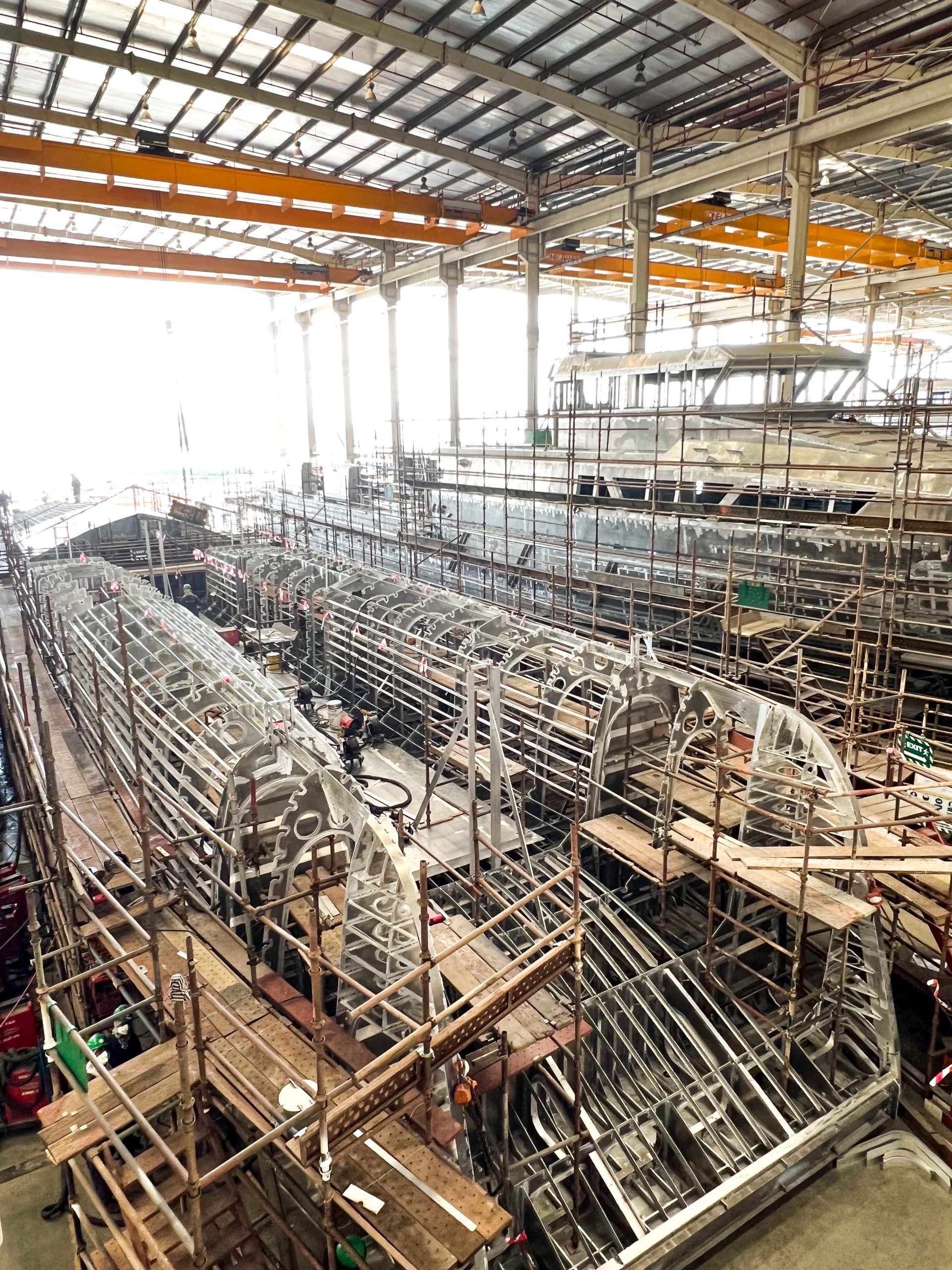 September 19, 2022
Grandweld Crew Transfer Vessels
Grandweld has a long history of building Crew Transfer Vessels. We began building CTVs 20 years ago and have an enviable reputation for quality, innovation, and performance.
CTVs are vessels that transfer personnel and cargo to offshore platforms in the Oil & Gas and Windfarm industry. Traditionally CTVs were monohulls called Crewboats, however, there has been a shift towards catamarans and trimarans to gain higher fuel efficiencies and other economics.
Grandweld has built CTVs for delivery to international clients around the world, from Singapore to Mexico. Our high-speed aluminium CTVs come in all shapes and sizes, and we now offer high-performance catamaran CTVs. We cooperate with international naval architects to build proven high-speed catamaran designs.
CTV operators in Europe see Grandweld as a leading shipyard for building CTVs. This is because of our experience, capacity, quality and close proximity to Europe. Customers save money for delivery costs because of our location, and the supervision of the new building is greatly enhanced due to our close time zone and fast airlinks via Dubai airport.
Discover more about our CTV & Crewboat range.