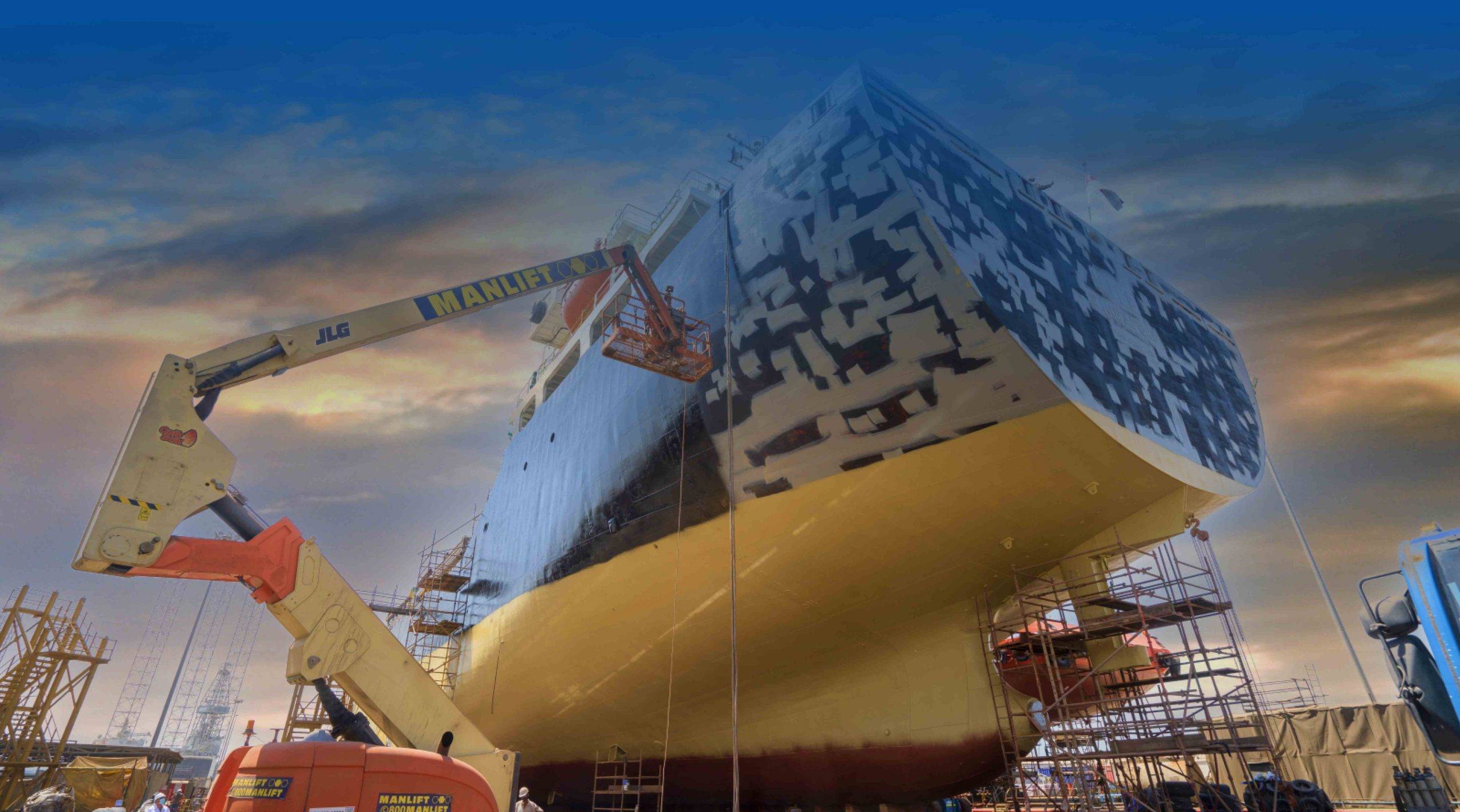 September 19, 2022
Grandweld: Your shipyard for BWTS installations
BWTS installation: Finding the best UAE Shipyard
How do you select a reputable shipyard to do your next Ballast Water Treatment System (BWTS) installation? 
Doing a BWTS Installation will be a critically important decision for shipping companies this year. You need high quality, fast installation, and a good price. 
But how do you find the best shipyard to install your Ballast Water Treatment System?
BWTS Installation Deadline – Background
The International Convention for the Control and Management of Ships' Ballast Water and Sediments, 2004 (BWM Convention), entered into force globally on 8 September 2017. 
This BWM convention was implemented to deal with the spread of invasive aquatic species. This means that ships engaged in international traffic are required to manage their ballast water to avoid introducing alien species into other environments.
IMO Ballast Water Management Deadlines & Standards
There are two standards of implementation, D1 and D2. 
D1 Standard: From day 1 all ships must comply with the D1 standard which relates to exchanging ballast water in open seas. 
D2 Standard: D2 specifies the maximum amount of viable organisms that can be discharged, including specified indicator microbes that are harmful to human health. 
Compliance deadlines:
All new ships need to comply with D2 from day 1.
By 2024 all ships, including existing ships, will be required to meet the D2 standard. 
[Read more: https://www.imo.org/en/MediaCentre/HotTopics/Pages/Implementing-the-BWM-Convention.aspx]
BWTS Installations
The IMO BWM Convention often requires ship owners to install Ballast Water Treatment Systems (BWTS) according to an implementation timetable based on their IOPPC renewal survey.
Continue reading to learn about installing a BWTS.
Grandweld: Experienced shipyard for BWTS Installations
Grandweld is highly experienced at Ballast Water Treatment System installations. As a major UAE shipyard, our customers select us due to our excellent BWTS track record. Our strong engineering capabilities include:
Grandweld Engineering: 3D scanning, 3D modelling, and production design capabilities.
BWTS prefabrication: Grandweld has a dedicated pipe spool pre-fabrication workshop where BWTS pipes are prepared before vessel arrival.
BWTS Electrics: Grandweld has in-house electrical, automation and commissioning departments.
Frequently Asked Questions:
Does Grandweld have experience with ballast water treatment (BWTS) installations? If so, which maker?

We have extensive experience with BWTS installations.
We install BWTS in all kinds of makes. We install makes such as Alfa Laval, Desmi, Trojan Marinex, and Ocean Guard.

Can Grandweld install Ballast Water Treatment Systems (BWTS) alongside, without a dry dock?

Grandweld installs BWTS in vessels alongside and in drydock.
We do BWTS installations on vessels up to 150m in Dubai Maritime City (DMC)
We do BWTS installations alongside Port Rashid, Dubai, Or Port Khalid, Sharjah for vessels over 150m.
Drydocking is necessary where underwater work is required. To fit the DMC synchrolift the vessel should be within 130m in length overall. Use Grandweld for afloat BWTS installations for bigger ships to save money.

Are pipes available in our stock or on short notice?

Pipe material availability depends on the design and specifications. 
We do keep stock however availability of pipe material and fittings will be checked only upon receipt of the specification from the owner (we need info on size, material, schedule & approximate quantity). 
We will use our existing stock or place orders with suppliers as required after the bill of materials is known.

Do you have an electrical team and cables in stock or on short notice?

Yes. We have our own in-house electrical team and are experienced with installation, termination, and commissioning.
Electrical cables and fittings will be purchased after the specification is supplied (with info including size, type & approximate quantity).

Is a shore crane available on berth?

Yes, we have multiple cranes and equipment to do the job.

What plans are required to be supplied?

Clients are initially requested to provide a GA, Docking Plan, and Load Distribution (stability booklet). This allows us to assess drydocking feasibility.
We recommend that customers engage a consultant to conduct a 3D scanning of the machinery spaces where the BWTS is to be installed. The client is to arrange a 3D model of the system and production drawings. 
Supply of production drawings will enable the shipyard to pre-fabricate components prior to the vessel's arrival so that the installation is done quickly.

Can Grandweld arrange galvanizing of piping?

Yes we will arrange hot dip galvanizing.
To inquire about doing your next BWTS installation with us
click here
.