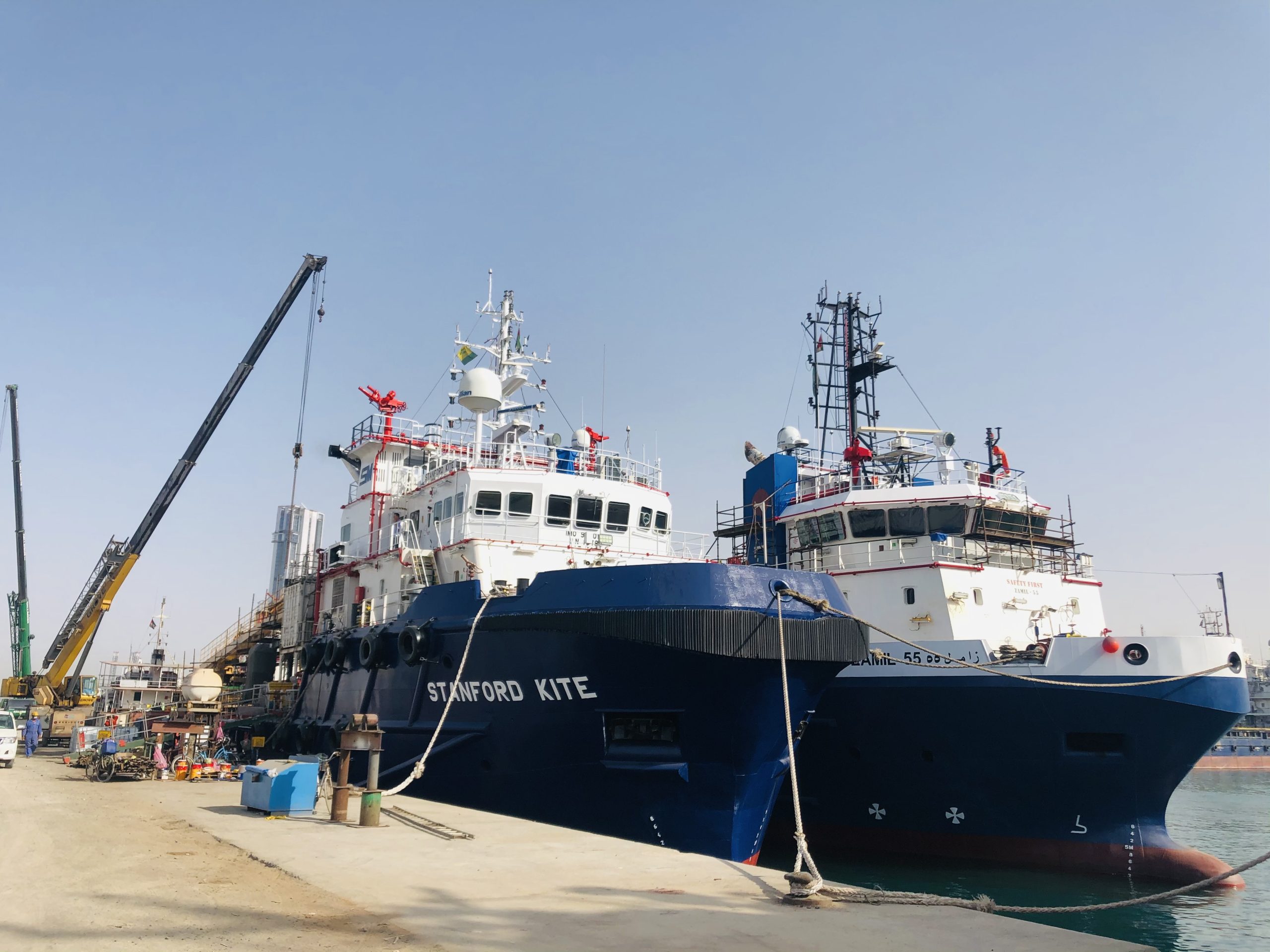 July 28, 2023
Keeping Your Vessels Afloat and Your Operations Smooth; The Benefits of Afloat Ship Repairs at Grandweld Shipyards
Efficiency and timeliness are of the utmost importance when it comes to ship maintenance and repair. Owners and operators of ships are aware of how important it is to maintain their ships in top shape in order to ensure smooth operations and reduce downtime. Afloat Ship Repairs is one strategy that has become very popular. We'll talk about the advantages of afloat ship repairs and how they may help your marine business run smoothly in this blog post.
Afloat ship repairs provide a substantial benefit in reducing downtime. Dry docking, while a necessary part of ship maintenance, is also a costly activity that can take days or even weeks, seriously disrupting business operation due to the downtime required. However with Afloat Ship Repairs, vessels may be maintained and repaired while they are in port or at anchor by using a more efficient and innovative processes, ships may quickly resume their normal operations and save significant time.
Performing a dry dock can be expensive because it requires paying drydocking fees, finding a replacement vessel, and losing money while the ship is idle. These costs are decreased with the help of afloat ship repairs, taking away the requirement for dry docking as quite often the repairs can be scheduled during the vessel's ongoing loading or unloading operations. Shipowners can save significant sums of money by carrying out repairs while the vessel is still in the water, money that would be better used for other crucial facets of their business.
Increased Operational Flexibility
Increased operational flexibility is provided by afloat ship repairs enable vessels to carry out essential maintenance without delaying their schedules, without the need to re-route to another location where drydocks are situated. This way ships can minimize the impact on their voyage itinerary by avoiding dry docking and continuing their operations while repairs are made. Vessels involved in time-sensitive operations or those operating in areas with maybe limited access to dry docks will particularly benefit from this flexibility.
Customized Repairs and Maintenance:
Grandweld Shipyards offer the option for individualized and specialized maintenance solutions for afloat ship repairs. This enables more focused repairs, ensuring that certain problems are handled quickly and effectively.
Grandweld does afloat repair in UAE ports and anchorages including:
Khorfakkan, Sharjah
Hamriyah Free Zone, Sharjah
Khalid Port, Sharjah
Port Rashid, Dubai
Dubai Maritime City, Dubai
Jebel Ali, Dubai
Mina Saqr, RAK
Umm Al Quwain
Port Khalifa, Abu Dhabi
Mina Zayed, Abu Dhabi
Mussafah, Abu Dhabi
Ships going into one of the large regional graving drydocks in the region save money with Grandweld by doing their afloat repairs before or after the drydocking in one of the above ports since our rates are more competitive than the larger yards.
For ship maintenance and repair it is evidently identified that afloat ship repairs offer a strong substitute for conventional dry docking where underwater work on the hull is not required. This strategy guarantees that vessels can be seaworthy, and operations may operate smoothly by limiting downtime, cutting costs, providing operational flexibility, and offering customized solutions. The effectiveness and efficiency of Afloat Ship Repairs can greatly assist shipowners and operators, thereby boosting the overall success of their maritime operations.