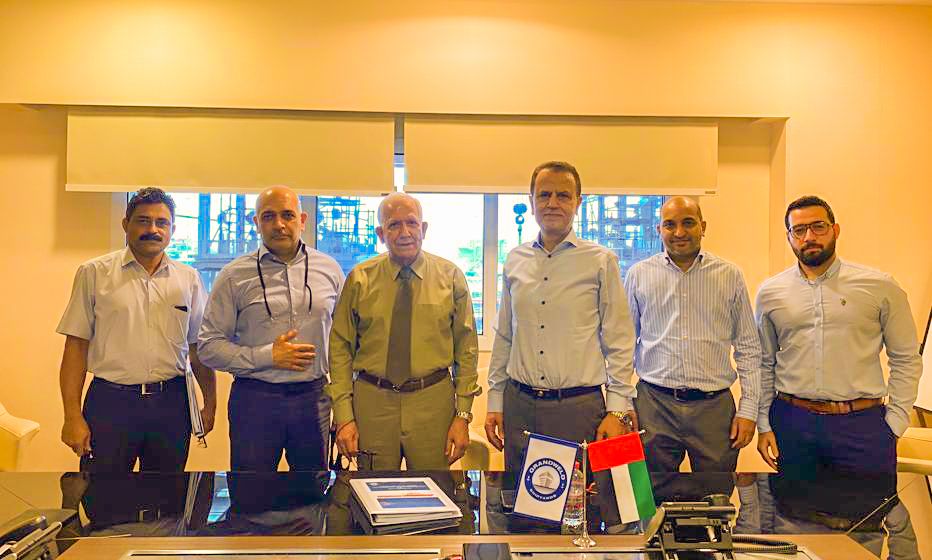 June 17, 2022
Grandweld Signs New Contract with Wesal Shipping LLC
Grandweld has signed the contract to build a 1 x 42m GrandSuperior aluminum crewboat for Wesal Shipping LLC. The ceremony was attended by Capt. Yazdan Panah, Managing Director of Wesal Shipping, and Jamal Abki, General Manager of Grandweld.

This is yet another order for this highly proven crew boat that has an extraordinary reputation for exceeding customer expectations. The vessel design is renowned for high speed, high capacity, flexible functionality, and very high reliability.
Captain Panah said "This is the 6th GrandSuperior crewboat we have ordered from Grandweld since 2010. We have always been incredibly happy with the high quality and excellent charter demand for Grandweld's vessels, as they are very versatile crew boats with extremely high reliability. We know that this vessel will achieve these high standards and will have an excellent return on investment."
Jamal Abki said "We are very pleased to sign this contract with Wesal Shipping for a repeat order of our highly successful GrandSuperior crew boat. Our relationship with Captain Panah and his team is long and deep, with Grandweld a partner that delivers shipyard services for the complete life-cycle of Wesal's crew boats from design, to building and repair services. This type of relationship can only be sustained by a high-level commitment to quality, performance, and customer service."

Grandweld has delivered well over 100 crew boats in the company's history making it a worldwide leader in aluminium crewboat building.

The planned delivery of the new Wesal GrandSuperior 42m crew boat is in 8 months.