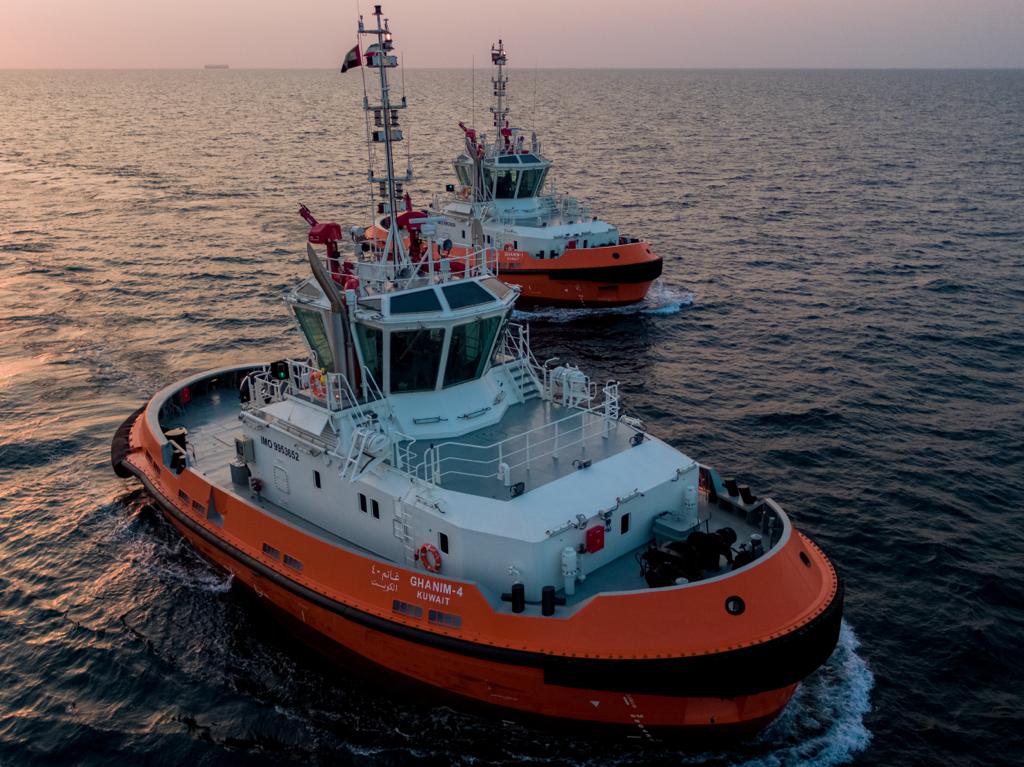 October 12, 2022
Grandweld delivers four 27.5m, 50t BP tractor tugs to Specialities Construction (SCC)
Grandweld recently delivered four 27.5m, 50t BP tractor tugs for Specialities Construction (SCC). Three of the four are shown here on sea trial.
The tugboats will operate in Shuwaikh Port in Kuwait as escort tugs equipped with Z-drive propulsion and added capabilities such as firefighting, crane & oil recovery.
Learn more about shipbuilding in Dubai with Grandweld by exploring our website: www.grandweld.com
Watch the seatrial video below!