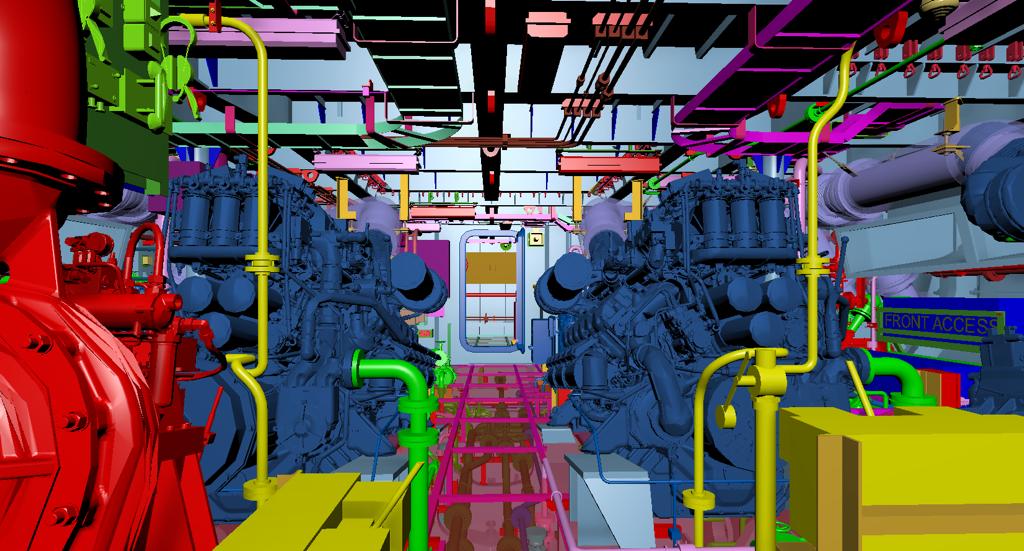 October 12, 2022
Digital Shipbuilding in Dubai
Grandweld has implemented a digitization program over the last 20 years. 
Our innovation has led to an integrated and highly productive shipbuilding process that ensures our yard has efficient, fast and highly controlled processes.
Our digitized systems include an integrated ERP system, digitized engineering, digitized project management & production data flows.
Our digital processes have brought shipbuilding in Dubai to the forefront of advanced shipbuilding.
Check the below picture showing an engine room after machinery and equipment were installed. All the systems and were pre-designed in 3D before construction and installation work started. Compare this photo with the 3D engineering image above.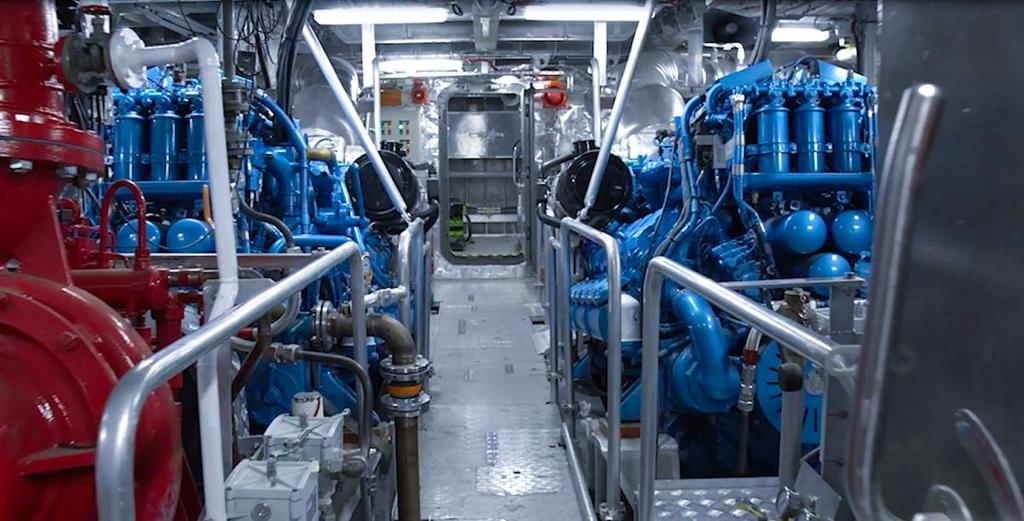 Digital Shipbuilding Dubai – Advanced 3D modeling
Advanced 3D modelling of ship designs is completed by Grandweld's engineering department prior to production starting. 
This not only prevents unnecessary re-work but also ensures that a scalable production is done, allowing multiple ships of the same design to be built at one time with identical systems. 
We were an early adopter of in-house 3D production design, which provided us with front-runner status in the training and development of our highly experienced engineering staff.
Digital Automation & Data Sharing
Data, including engineering drawings and CNC files, project plans and production information is shared electronically to different locations within the facility. This ensures that costs are monitored, controlled and reduced. 
The yard utilizes digitized information to improve our efficiency. 
The combination of highly trained personnel with digital automation is key to Grandweld's shipbuilding success.
All this results in high customer satisfaction levels.
Digital Competitiveness
Advanced shipbuilding processes ensure we achieve high technical and price competitiveness. Digitization wins Grandweld international tenders. 
Grandweld is a leader in making the "shipbuilding in Dubai" brand truly blue-ribbon.