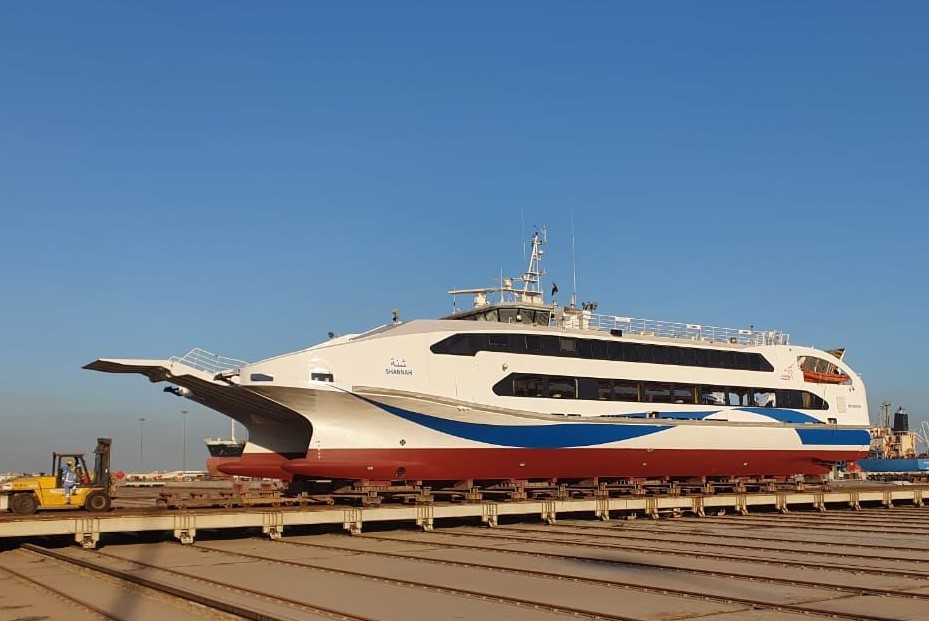 February 27, 2023
Get to know everything about your Drydock in the UAE
With new investments in infrastructure, the drydock sector in the UAE is booming. Grandweld operates from DMC, a dry dock in the UAE that is a specialized facility created to make it easier to build and repair ships.
Marine professionals know how important it is to do regular drydocking with a reputable shipyard, This allows the shipyard to access the underwater areas of the hull, propulsion and steering machinery for examination and for any necessary repairs to be completed.
High-quality ship repair is crucial for ships that are exposed to the high seas, high salinity and strong use like those in the UAE. Thus, UAE drydocks perform an important function for ships calling into this region. The UAE has developed into a significant hub for the drydock sector thanks to its advantageous location along the Arabian Gulf and its central location to the rest of the world's shipping routes.
Choosing the right partner for Drydock in the UAE services will be a daunting process. Well, this blog will help you to understand everything about choosing the right Drydock in the UAE and how to choose the best Drydock service provider.
Why is it important for the country?
Apart from what drydocking is all about, an important question is how having reputed drydocks benefit a country like the UAE.
For many people, our Drydock in the UAE has emerged as a significant employer. A large number of indirect employment are also created as a result of the increased economic activity, in addition to the direct jobs produced by the drydock business. This comprises contractors, labourers, and other service providers as well as raw material suppliers. Engineers, technicians, and support personnel are just a few of the many indirect employment that the drydock sector in the UAE is responsible for.
Ship repair and drydocking plays a significant role in the economy of the nation, and the UAE and Dubai government currently makes ongoing investments in the industry to ensure its long-term success and expansion. Hence, performing some research in advance can be helpful if you're seeking a trustworthy and effective Drydock in the UAE supplier.
Where to find the best Drydock services in the UAE?
There is no better place to look than Grandweld to discover a dependable Drydock in the UAE service provider for your vessel. Grandweld Shipyards has been offering the best Drydocking UAE services for more than four decades because we recognize how important our services are. From little pleasure boats to huge container ships, we can manage every size and kind of vessel thanks to our cutting-edge facilities and staff. We have some of the most contemporary and advanced drydocks in the whole globe, and we're always making investments in new hardware and software to keep their services at the top of the line. Our modern drydock and shipyard facilities are outfitted with state-of-the-art machinery, and our knowledgeable and experienced staff is available to offer a full spectrum of drydocking services to vessels of all sizes and types. Grandweld can therefore handle both simple maintenance checks and comprehensive overhauls.
Our Drydock in the UAE services include:
Hull cleaning
Painting and coating
Steel repairs
Machinery and equipment maintenance
Electrical and instrumentation repairs
Blasting and painting
Tank and bilge cleaning
Propeller and rudder repairs
Underwater and lube oil servicing
Life raft and firefighting system inspections and repairs
Together with such services, we also provide non-destructive testing, welding, and fabrication. All of our services are provided in accordance with international laws and norms.