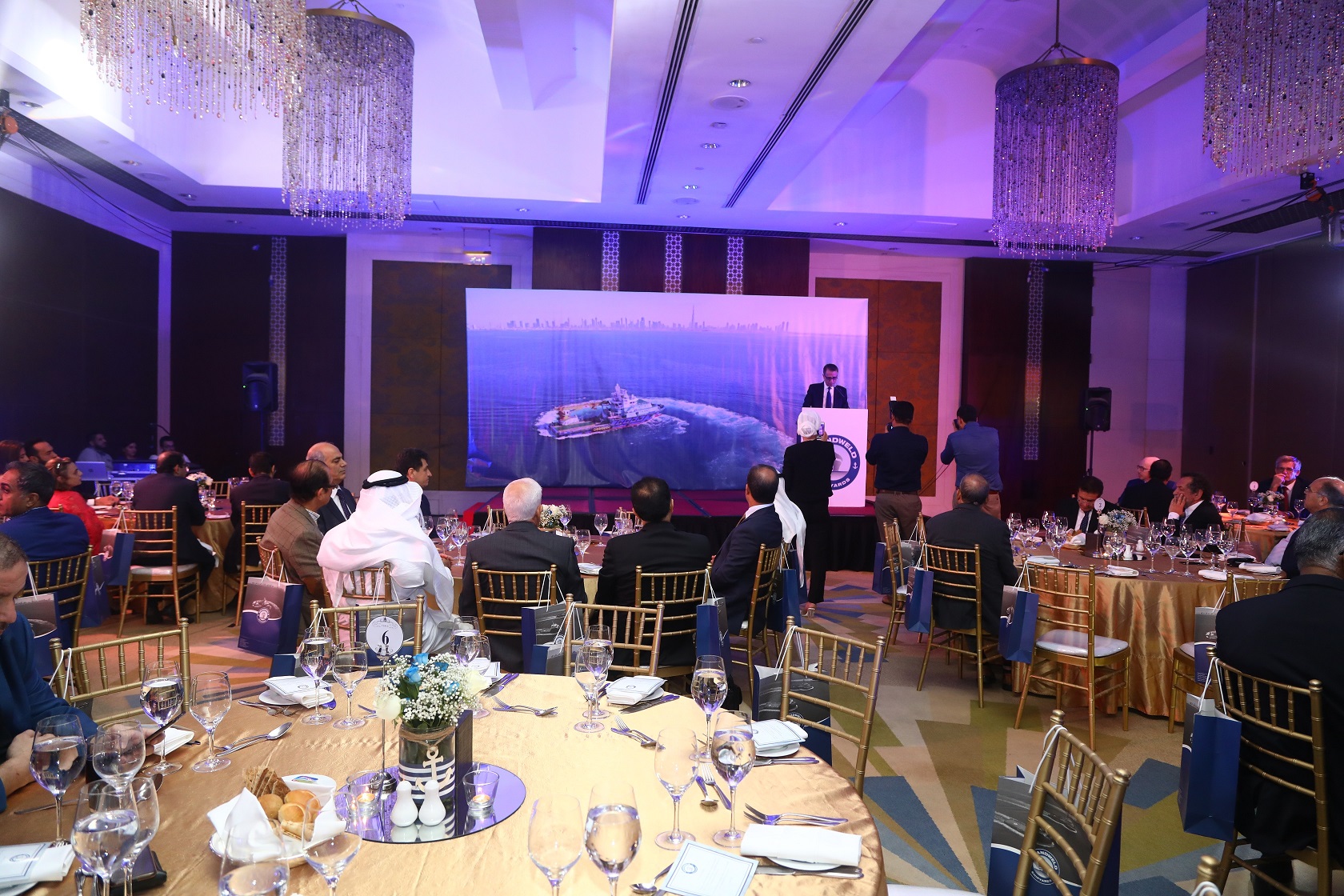 November 30, 2021
Grandweld 35th Anniversary
Press Release:
Grandweld Shipyards reinforces maritime sector with 35 years of robust achievements in the MENA
Though the maritime industry has faced several challenges, the company has strategically maneuvered market conditions to offer quality services
Dubai, UAE, 15th of October 2019: Grandweld, the UAE-based ship building company, has celebrated its 35th anniversary recently, which marked their continued excellence since its inception in 1984.The ceremony was attended by major industry key players, who have trust in the company's outstanding deliveries and designs. Grandweld owns the most selling vessels, selling more than 60 Crew Boats of its GW42M design. In addition, the company employs over 800 professional engineers and technicians in shipbuilding and maintenance, and to date, it has notably added the 'Made in the UAE' mark on over 170 boats and marine vessels of all sizes and types.
Jamal Abki, General Manager of Grandweld Shipyards emphasized, "Though the maritime industry has faced its fair share of challenges in recent years, Grandweld has strategically maneuvered market conditions to offer quality services to our esteemed clients. Though we are based in the UAE, our aspirations far exceed the parameters of the country, as we intend to positively impact and develop the entire GCC and Middle East."
He further added, "During our 35 years of existence, the company has successfully repaired thousands of ships and built 170 vessels. This is what distinguishes our company, making us one of the leading solution providers in the maritime shipping industry in the region."
Outstanding Development
The Dubai Council for Marine and Maritime Industries has valued the regional maritime industry at an approximate USD 61bn; Grandweld's provisions, and unreserved commitment to forwarding the UAE's economic and maritime prosperity, has undoubtedly been a key factor in the region's achievement of this noteworthy statistic. Abki explained, "The ships we have built, have been sailing across all oceans and seas with various flags. Each one carries the "Made in the UAE" stamp, which is something that we proudly emphasize on our all products and services.
Abki continued saying, "Grandweld also prioritizes consistent improvement in maintaining our ecological footprint. Given the significant economic impact of the shipping industry, and its vital role in enabling global trade, Grandweld is firmly committed to preserving the environment for future generations through achieving ideal and sustainable operations."
Holding a LEED Gold certificate reinforces Grandweld's efforts and status as a sustainable shipyard. LEED, or Leadership in Energy and Environmental Design, is the most widely used green building rating system in the world. Available for virtually all building, community and home project types, it provides a framework to create healthy, highly efficient and cost-saving green buildings. The certification is a globally recognized symbol of sustainability achievement.
Celebratory Success
From environmentally friendly and sustainable services, to closing new deals; Grandweld is embedding its' footprint in the maritime industry to make our presence known. The company is proud to lead the charge with regards to the maritime and shipbuilding industry. its' future promise continues rising up, regardless of market challenges, to provide best in class services and elite quality at all times.
The home-grown company has been positioned as one of the global ship building leaders due to its quality and efficient provides designs and services. Grandweld has been closing deals with local, regional and global entities to achieve great company success and inject added value into the overall maritime sector.
Abki concluded saying, "With the help of our in-house engineering and design team, we are able to tailor quality services to all our clients. The company has been incorporating safety and sustainable measures into its business, and this has made us a favorable choice for many of the regional maritime industry's stake holders."
About Grandweld Shipyards:
Grandweld is a fully integrated shipyard providing shipbuilding, ship repair, and engineering solutions to serve the offshore and marine industry around the world. Established in 1984, Grandweld has developed as one of the region's most established and versatile shipyards, providing both quality and value. Grandweld Shipyards is established to handle repair, refit and conversion for all types of marine vessels. The company works around the clock to deliver high quality services at competitive prices and within swift delivery schedules, ensuring their clients' immediate and long-term needs are always met.
Press Contacts
Aya Hassan
PR and Communications Consultant
Tactics Marketing Management
Tel: 044518636
Mob: 009715042121475
Email: aya@tactics.ae